'Nearly New' Zealand
The 'Nearly New' Zealand Charity Shop was opened on 14th August 2010 by former Councillor Ray Baxter.
It is located next door to the Community Centre at 7 Campion St (the old police office).
It is staffed by local residents who are friendly and helpful. All proceeds from the shop will be spent in the New Zealand Community. At present the proceeds are going toward the energy bills for the community centre.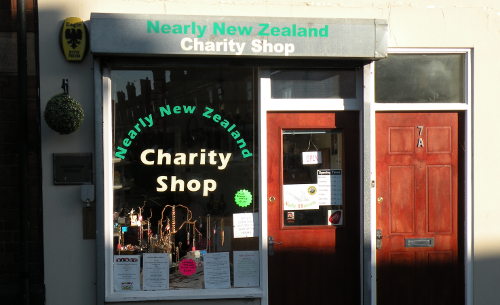 Donations
Donations have come from many local residents and are still welcome. Home collection can be arranged by leaving your name and number with a member of staff at the shop. However, we ask for no donations to be left outside the shop when we are not open.